Biography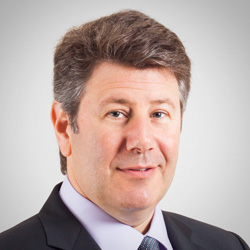 MEET RON CHICHORA
Ron Chichora has been in the real estate business for over 25 years. In addition to being a Toronto real estate professional, he has also worked in property management – giving him in-depth experience in many kinds of property matters. He specializes in residential real estate, is client focused and has strong negotiation skills. Coupled with his hard working ethic and his extensive familiarity of Toronto real estate matters – he's an agent you can count on to get the job done.
Ron is renowned for his dedication and loyalty to his clients. His clients find him very well versed in the Toronto real estate market and find him to be very personable, enjoyable and very patient. In 2012 Ron was awarded by the Toronto Real Estate Board for his 25 years of service to the industry.
Ron volunteers with the Valley Tennis Club – where he is currently serving as the Junior Tennis Director. In addition to tennis being his passion, he also enjoys basketball and staying on top of current affairs. He loves that Toronto is so diverse and enjoys all its unique communities.
For more information on how Ron Chichora can help you buy or sell your home, please contact him at (416) 948-7172 or rchichora@trebnet.com.